Relax . Unwind . Action . Adventure . . . Your Choice
Visitors have a wide variety of accommodation options to choose from. From the budget traveler to the people who like a few more creature comforts, there is something to suit everyone. Our resort can accommodate up to 39 people and we would be happy to discuss arrangements for small groups such as business groups, team building training, celebrations such as birthdays or small weddings.
Modern Beachfront Units Traditional Kiwi Cribs Camping Moorings
Our modern beachfront units are truly a luxury, with tea and coffee making facilities and the most comfortable beds, a few steps to the beachfront overlooking the wonders of Catherine Cove. These units are complemented by the cafe and bar. Our four modern units are all two bedroom with queen size beds in all and a variety of different options for the second bedroom to cater for families and groups up to six.
$150.00 per night for up to two person | $50.00 per person thereafter
High Season rates apply;
October to February
Easter weekend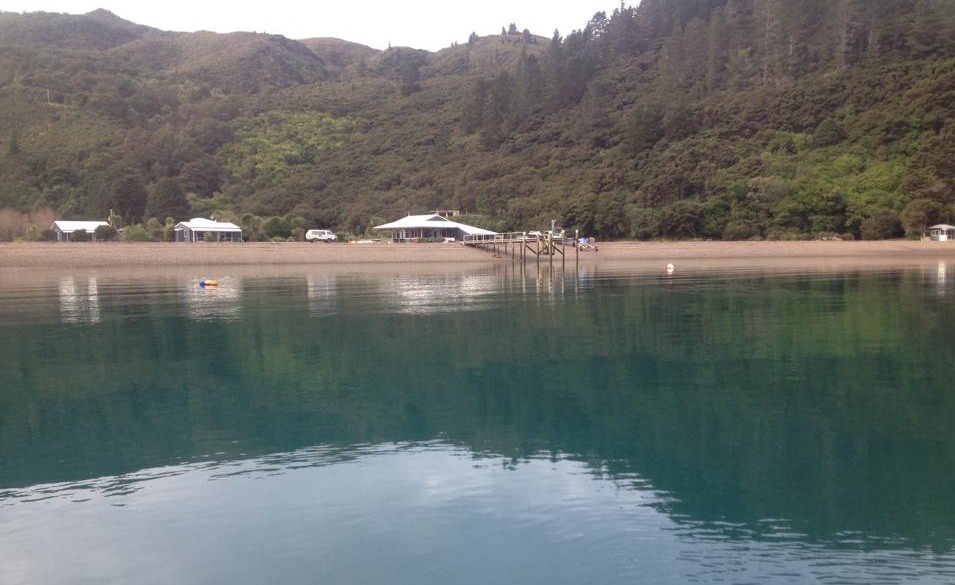 Beachfront Units – Sleep up to 6 People
Kiwi Bach – Sleeps up to 10 People
The Craypot – Sleeps up to 9 People
---
The alternative accommodation for those who wish to 'do it themselves', are two traditional style kiwi baches (or cribs) that accommodate up to ten people in each. The baches have their own cooking facilities and are fully self contained although you are more than welcome to join us in the cafe and bar where we can cook your day's hunt or catch to your liking.
Kiwi Bach
Sleeps up to 10 people
Linen
Full kitchen facilities
Bathroom
Small lounge
Dining table
Fridge freezer
3 bunks in one bedroom
1 bunk in half bedroom
Double bed in 3rd bedroom
Fire place
Queen bed
TV with Freeview box
$150.00 per night for up to two
$50.00 per person thereafter
Modern Beach front Units
Sleeps up to 6 people
Now all have TV with free view
All have a Queen in the front and a second room, some with double and bunks some just bunks.
$150.00 per night for up to two person
$50.00 per person thereafter
Fishing Charters
Enjoy a charter
Fishing gear provided
First hour is $200 then $150 per hour thereafter.
Half Day $750 full day $1450
We can also organise larger charter groups up to 15 $1600 and up to 20 on a larger boat for approx $1900 full day.      
The Craypot
Sleeps up to 9 people
Linen
Full kitchen facilities
Dining table
Fridge freezer
Bathroom
Small lounge
Fireplace
3 bunks in 1 bedroom
1 bunk and 1 single in 2nd bedroom
Double bed
$150.00 per night for up to two person
$50.00 per person thereafter
Farm House
Sleeps up to 10 people
Bedrooms are available in the back of our farm house with a shared bathroom .
Range of Single, Double and Queen $45 pp per night.
Aqua taxi
We run an Aqua taxi service between French Pass and our Resort for $30 pp each way.
Other destinations are available please contact us for a quote.
Restaurant and Bar
Delicious, Quality Real food and real coffee from Tuatara Coffee
Come in and enjoy our ever popular "Cook your catch " option, where you bring us the fish you have caught and we will return it to you as the best Fish n Chips and salad of your life.
Or simply soak up the view accompanied by a platter and a fine wine from our wine locally focused wine list mainly celebrating our favorites Giesen and Kahurangi Wines.